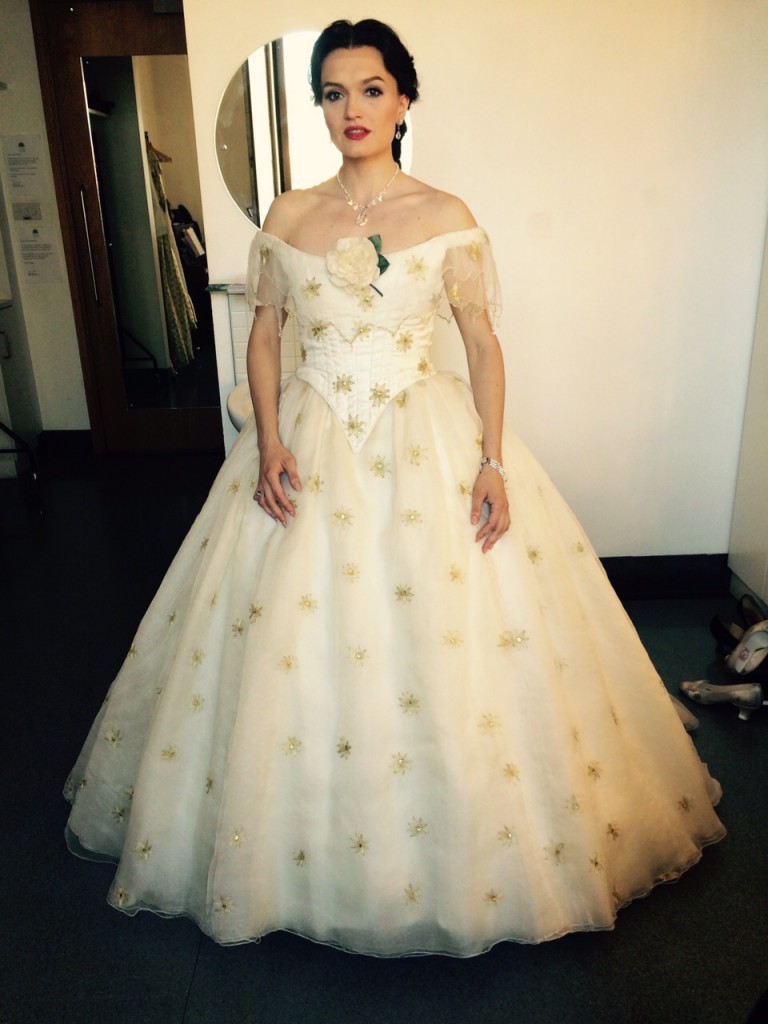 London – On Saturday 04 July the Royal Opera House was seeing the unexpected and sensational debut of Russian soprano Ekaterina Bakanova. The London audience was stunned and witnessed the birth of a new rising star:
"Ekaterina Bakanova sang as if her life depended upon tonight. The gallantry & sheer risk of debut was perfect for La Traviata", enthusiastically twittered audience member Amanda Vickery.
"Ekaterina Bakanova stepping shyly into the inevitable thunder of applause that arrived at the end of #ROHTraviata. […] The audience is going wild!!!!!" added another.
Ekaterina Bakanova, who was originally planned to make her Royal Opera House not earlier than Thursday 09 July as Musetta in La Bohème, had stepped in as Violetta Valéry on Saturday night in La Traviata for original singer Sonya Yoncheva who dropped out due to illness. The cast change was the moment for Bakanova who had sung the role of Violetta at the Teatro La Fenice in Venice earlier on this year and therefore has proven to be the ideal choice.
From 09th until 16th July she will sing the role of Musetta in "La Bohème" at the Royal Opera House Covent Garden alongside Piotr Beczala. After that she will empersonate Donna Anna in Mozart's "Don Giovanni" at the great open-air spectacles in the Arena di Verona (30th July, 12th August).
» Read the review in "The Guardian"